Hi.
Just joined up as my XT is playing silly buggers.
I turned it on today to update to latest maps in preparation for a trip in a few weeks.
I came home after a few hours to see a screen saying that the installation had failed due wifi error and it was trying to reconnect.
It stayed on this screen for 2 hours so I had no option but to power it off then back on.
When I rebooted it, it said all maps and software up to date.
BUT it seems to have erased all detailed maps and just left the base map,as when I zoom in there is no detail.It can't find any address and cant plan a route !!!!
It said to connect to Garmin Express to continue,so I have done this.
Again it said it was up to date, but when clicking on 'Installed maps' it appeared to show full europe maps as unticked.
So I ticked the box and got this screen :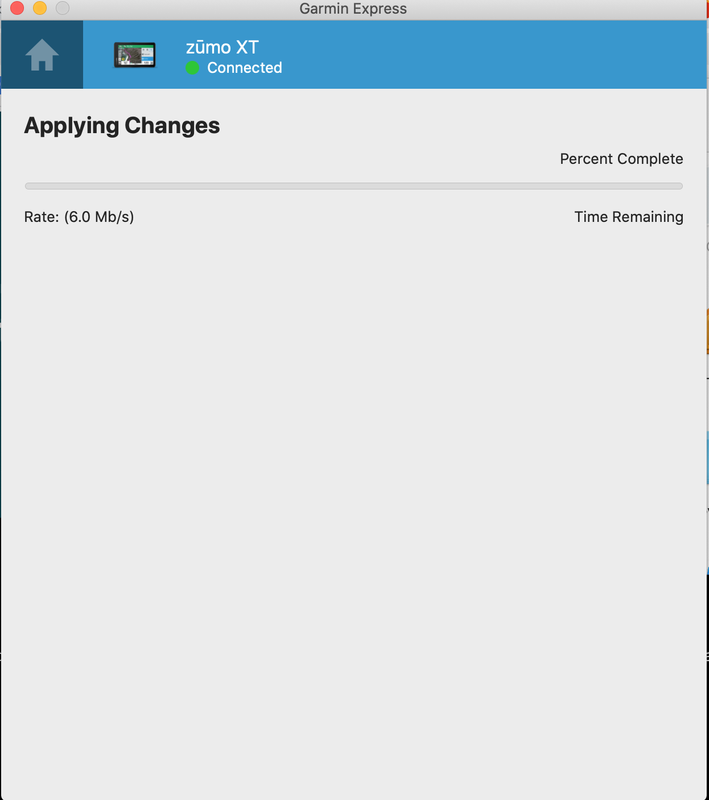 And it's sat there for over an hour, not doing anything !!!!!
I've also tried a full reset but still no joy.
Can someone please help ?
Ta